If you're a new seller on Amazon, your life must be jam-packed with challenges. Everything from getting more visibility to streamlining sales and purchases can be difficult. And one of the most difficult of these remains: turning a profit.
While there are a lot of factors that go into making a profitable business as an Amazon seller, sourcing products the right way is one of the biggest. The aim of sourcing products is to increase margins, save cost wherever possible, and reduce transit and delivery times while still getting a fair shipment price. Sourcing Amazon products from India is one of the best ways to do all of those and more.
Wondering why you should source products from India for eCommerce? And if you do, how can you make a huge profit? Read on to find all your answers.
Why Should You Source Products from India?
There are many reasons why sourcing products from India may be a better choice for your business. First and foremost, the Indian market is snowballing and has a much higher potential than other global markets. In addition to this, costs in India are typically lower due to the country's low labor rates and strong manufacturing capabilities. There is also less risk of product quality issues as Indian manufacturers have been put through rigorous safety testing procedures.
if you're looking for unique or hard-to-find items, then sourcing them from India might be the best option. Here are some reasons why India is an excellent place to source various products.
1. You Get Unique Products
India is home to a diverse group of artisans and craftspeople. The products you can source from here include excellent handmade goods, jewelry, and textiles you can't find in other places like China or Indonesia.
Such products can sell incredibly well on sites like Amazon and eBay because they're unique and exotic. Moreover, if you buy these products directly from artisans, you'll get low prices and world-class quality. These will help you target a niche audience and get a good profit.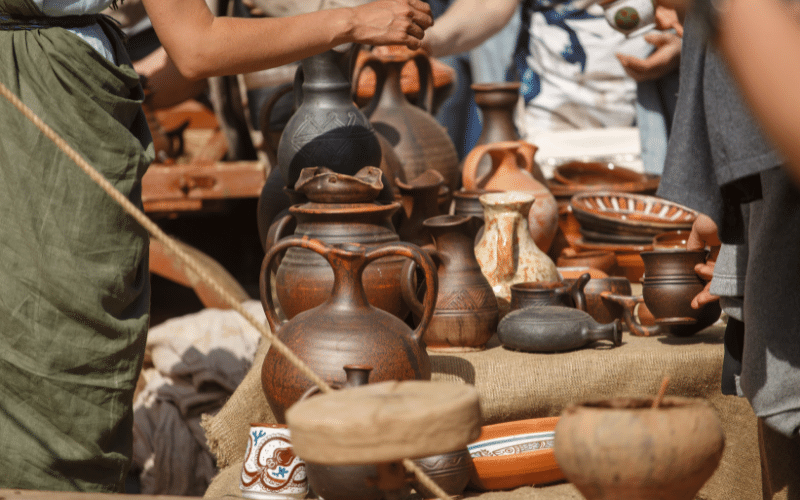 2. It's Easy to Get Low MOQs
For a new Amazon seller, affording high minimum order quantities can be a bit of a challenge. But many Indian suppliers offer low minimum order quantities and are tailored to service small-scale businesses and startups.
Therefore, sourcing your products from India can be an excellent way to save money if you are looking to start small.
3. You Can Find Export Focused Factories
India is one of the most populated countries in the world. So every commodity has a tremendous domestic demand as well. Despite this, there are hundreds of suppliers mainly focused on exports and who only cater to foreign businesses.
This is a great advantage because these suppliers are familiar with legal and logistical export requirements. Sourcing from them will take that load off your back.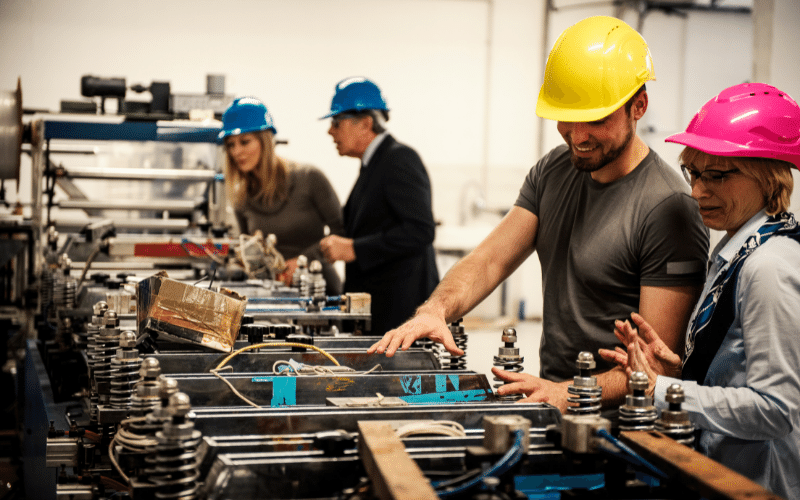 4. Low Labor Costs
Labor costs in India are low, which means most products made here are remarkably affordable for Western businesses.
If you are not too deep-pocketed, choosing an Indian supplier will help you save money yet get good quality products.
What are the Best Products You Can Source from India?
Here's a list of all the great products that you can source from India:
Textiles, Including Raw Clothes Or Finished Clothing Pieces
Sarees Or Indian Ethnic Wear
Musical Instruments
Jewelry (Specifically Glass Bangles)
Handmade Home Decor
Goods Made From Eco-Friendly Fibers Like Jute
Watches
Leather Goods, Including Bags, Shoes, Belts, Wallets, Etc.
Wooden Furniture Or Toys
Apart from these, there are several other products you can get from India for eCommerce.
Ways to Increase Your Profit While Sourcing Products from India
1. Source From an Expert
You may find several suppliers for the same product in India. But it's always the best idea to do your research and find out which one of them is known for the product quality and their R&D.
An expert supplier who deals primarily in one category of products will also offer you better pricing and service. Their quality will be superior, and you won't have to worry about delivery times either.
If you don't know whom to trust, you can always hire a sourcing agent in India to help you get products developed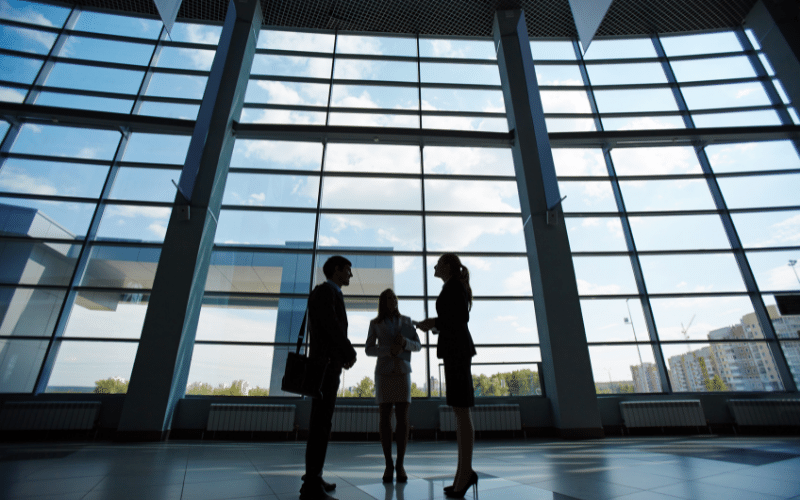 2. Be Mindful of Minimum Order Quantity
If you're a new seller with limited funding and a small-scale business, you need to be careful about choosing your supplier.
Many large suppliers and factories have a very high order minimum quantity requirement which you might not be able to afford. Their pricing would surely be better, but the amount of stock you'll need to order will defeat the advantage of getting a low price. So research low MOQ manufacturers and approach them.
On the other hand, for a business with a substantial product requirement, low MOQ manufacturers don't cut it. They can't fulfill large orders, and their pricing isn't beneficial either. Such large sellers, therefore, should choose big manufacturers.
3. Focus On Quality Over Price
Over 53% of consumers say that quality is more important than pricing for a product they buy, according to research by Firstinsight. Your customers aren't looking for a cheap but low-quality product. So you shouldn't be laser-focused on pricing instead of quality with your supplier either.
If you negotiate with suppliers to get an incredibly low price, they'll compensate for the amount lost by providing you with poorer quality. This might not seem like a big deal at first, but it will become a massive headache when your customers leave bad reviews and go away from your business.
So, always go for superior quality, even if you have to pay a little extra. You might have to switch suppliers to get the best quality products. But the efforts will be worth it when you see an increase in profitability.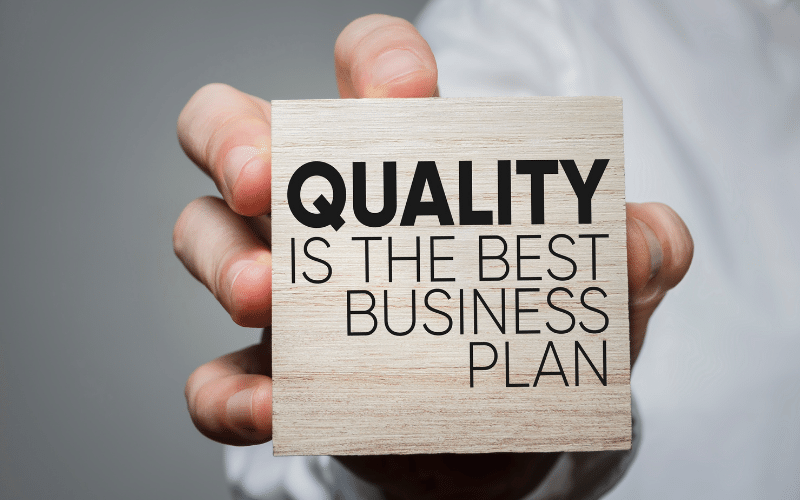 4. Choose A Supplier From A Production Hub
India's diverse economic and geographic outlook has made the country such that each region specializes in a particular category of products. When you're sourcing products for your eCommerce business on Amazon or eBay, you should make an effort to find a supplier from a specialized region in the country,
For your convenience, here are some cities in India with a list of all the goods they specialize in:
Firozabad: Glass Products Like Vases, Bangles, Etc.
Kanpur: Leather Goods Like Shoes, Bags, And Belts
Moradabad: Brass And Metal Products Like Home Decor, Minor Tools, Etc.
Varanasi: Handloom Clothes, Sarees, Wooden Toys
Bareilly: Handmade Wooden Decor, Handicrafts. Different Types Of Furniture
Jaipur: Textiles And Clothing (Both Ethnic And Indo-Western)
For a complete list of all the regions and the products they are hubs for, check out this link.
5. Bargain Well
India isn't a market of fixed prices. When you're talking to Indian suppliers for sourcing anything, you should be prepared to bargain and negotiate on price and delivery conditions.
Asking about price is what you should do once you've selected a supplier or two and discussed the details of your deal, including product type, delivery time, etc. Do know that you should only bring the costs down a reasonable amount, or you may lose the deal.
To understand what prices are appropriate, you can talk to experienced industry professionals in your network, do more online research or hire an India sourcing agent.
Once you've finalized the prices, place an order.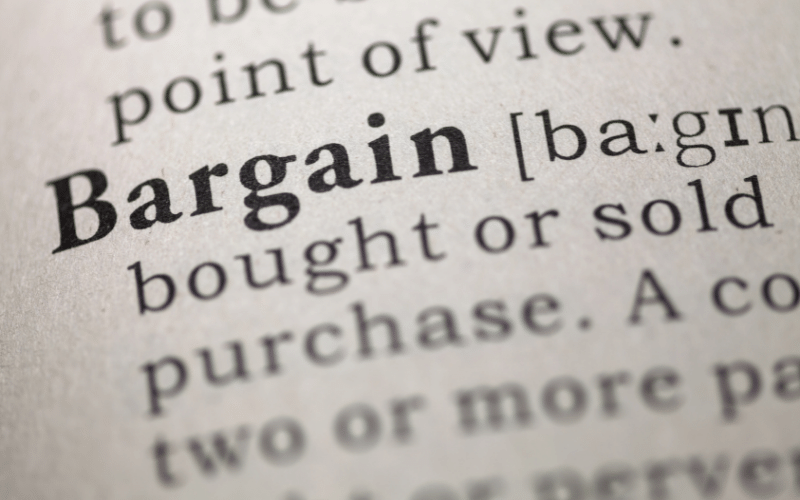 6. Request Additional Services
Sourcing doesn't end at finalizing a price for your order. There's a lot that goes into making your batches perfect.
Once you are done negotiating the price, inquire about the supplier to see if they offer services like marketing support, labeling, packaging design, etc. Manufacturers usually have close ties with ancillary vendors and can help you achieve your goals at a lower cost.
These might seem like small things but can make a huge difference over time as you seek to increase your profitability and add new products to your Amazon store.
7. Ask for a Warranty
Warranty is another aspect customers significantly value. 47% of customers admit that they would actively choose a brand if it provides a warranty or extended product protection plans.
But when you're just a seller, it's not up to you to provide any warranties. Instead, you can ask your supplier to provide some sort of warranty and mention it on the packaging.
With a warranty on your products, you can list your products for a slightly higher price. Plus, Amazon customers will also prefer your brand over one that doesn't take any responsibility for their products, improving your overall sales.
If the manufacturer doesn't offer a warranty themselves, you as a seller can opt to offer a warranty and deal with RMAs yourself.
8. Keeping An Eye On Transit Times
India's diverse geography isn't just crucial for knowing about product hubs. You should also understand that the main port for exporting goods is Mumbai or Chennai. So if your suppliers are located far from Mumbai or Chennai, road transport to the port will also take significant time and affect overall transit times.
Consider these transport times when estimating your products' arrival dates. That will help you restock effectively and save you some time and effort.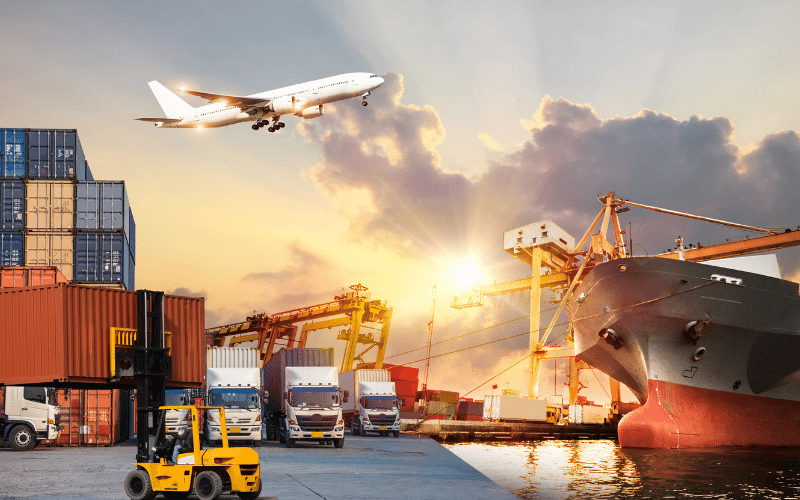 9. Receive Products on the East Coast
Shipping from India to the US east coast costs far less than receiving the same product on the West Coast. So unless absolutely necessary, give your supplier an east coast address.
You can easily choose your "ship to" location as a city on the east coast. Some options include NYC, Connecticut, etc. Using these will help you land an Amazon warehouse near these cities. Then you can receive all your products directly in the warehouse.
Although it is a good idea to get products on the east coast, you should ensure that you have a strong domestic distribution chain setup before you order.
10 Stick With A Supplier
If you have no complaints from your supplier, don't be afraid to stick with them for the long term. Doing this will help you build long-lasting relationships with the supplier and receive better deals in the future.
Your supplier will start trusting you better once you've placed a few orders. That'll make them give you seasonal discounts and added perks.
Now Go, Make That Bread!
Using our tips above will help you increase your profitability while sourcing products from India. The key is getting the best deal possible while not compromising even slightly on quality.
If you have more questions about suppliers and manufacturers or want more advice regarding sourcing in general, be sure to leave a comment below.