China has been called the "Factory Of The World" for a long time, and rightfully so. After all, it is a manufacturing hub for many products. Everything from consumer electronics to clothes and machinery to final products are manufactured in large factories all across the country. Cities like Shenzhen, Guangzhou, and Qingdao have their entire economy built on manufacturing.
The reality is: In recent years, countless brands have moved their manufacturing out of China. Why? Because China has had several global political issues that have impacted its perception worldwide. Geopolitical tensions with neighboring nations, unwarranted threats, the origination of a global pandemic, and trade tensions with the US have all contributed to the new negative perception of the country.
Does your brand have a long history of manufacturing commitments in China but now it wants to move out? Then why not consider moving your factory to India? Keep reading to find some compelling reasons why India can be a good manufacturing alternative to China and how to shift your factory from China to India.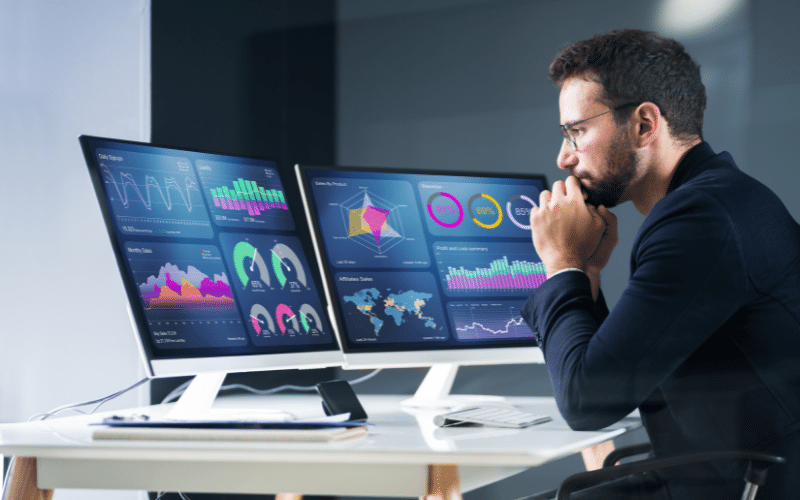 Reasons To Move Your Manufacturing Facilities From China To India
Governmental Incentives
The Indian government has launched some fantastic schemes to attract foreign businesses and manufacturers in the past few years. Firstly, introducing a single tax regime – GST – has made tax filings straightforward and hassle-free. The introduction of the Make In India scheme has come with its own set of benefits that give businesses financial and other incentives to start manufacturing in the country.
India's production-linked incentive scheme (PLI) has also seen businesses investing over USD 166 million towards shifting manufacturing in the country. Brands like Adidas, Woodland, Samsung, etc., have already set up manufacturing facilities. Moreover, ever since India cut down its corporate tax rates, it has become a stable country with one of the lowest tax commitments for businesses. 
Availability Of Cheap And Easy Labour
With India's massive population of over 1.3 billion people, finding affordable labor here is as easy as in China. There's hardly a country other than India that can supply labor in such an enormous amount, and that too at affordable costs.
The average monthly labor costs for factory workers in India can be anywhere between $120 to $300, which is exceptionally cheap compared to China. Moreover, such labor is available near both big cities and smaller towns.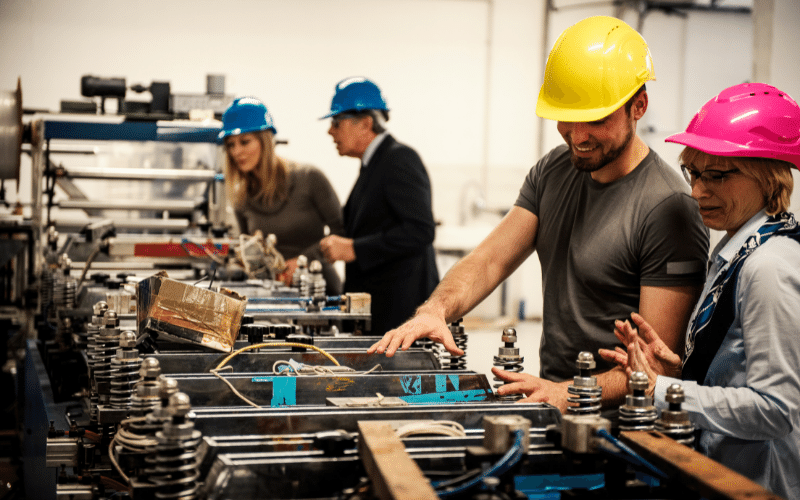 Exceptional Test Market
India is a massive market for almost all goods. Its population of billions means that even if you sell your product to a small subset of people, you will still have a large audience. While exports matter a lot for any manufacturer, having a local market is also essential, and India can provide you with a significant market, no matter which products you sell.
Democratic Rules
Unlike China, India is democratic and foreign businesses find it easier to adapt there. Thousands of businesses started moving out of China and towards India in 2020.
So despite China's excellent supply chains, its weaknesses that emerged during the pandemic have made business owners aware that they need to rely less on just one country. And among the alternatives, India topped the list.
Moving Manufacturing From China to India – Step by Step Process
Step #1 – Study The Manufacturing Sector In India
Before you even decide to move your factory to India, you should thoroughly research the Indian manufacturing industry. It would help if you looked at whether or not it would even be profitable for you to make your products in the country.
Here is the main category of goods that India exports and manufactures at scale:
Jewelry
Automobile
Textile
Bio Chemicals
Machinery
Electronics
If your business manufactures goods in any of the above categories, you'll find an affordable and practical supplier in India. Otherwise, you should do a little more research and see if there are suppliers available in the country for getting the base materials for the products you manufacture.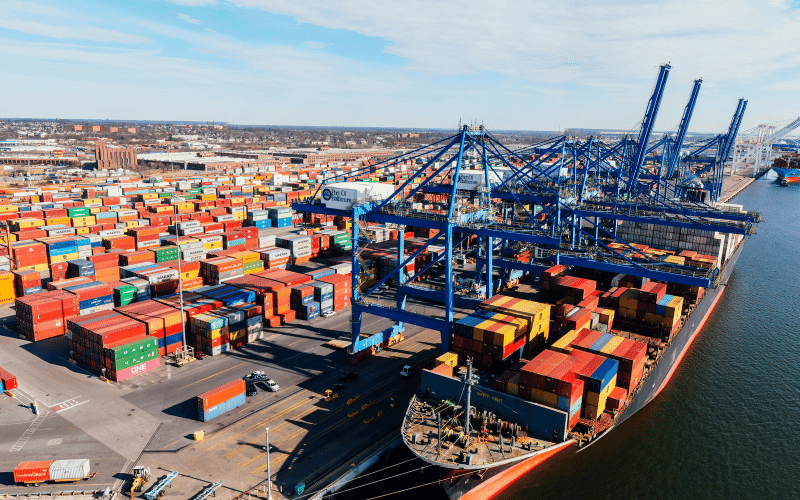 Do know that you'll find many entrepreneurs willing to set up manufacturing plants specifically for your product, especially in a joint venture structure. Additionally, you should consider how shifting your manufacturing to India will affect labor costs and overall production costs.
Even though India may be able to supply manual labor at China's scale and sometimes at a lower cost, it doesn't have the mechanical and industrial facilities that China does, which could mean an increased cost of production for specific products.
You should also keep in mind that India's supply chain and infrastructure capabilities are still nascent compared to China. However, In recent years, significant development has been made in India.
Step #2 – Calculate Costs
Before moving your factory from China to India, you should also factor in the costs of moving and how your production costs will increase/decrease after your move. Here are a few things you should calculate:
The difference in labor costs and their impact on the overall manufacturing costs
The costs of traveling and transporting all of the essential machinery of the factory to India
The costs of taking on a new supplier/changing the machinery after shifting
Rents, paperwork, and legal fees incurred in the process
Taxes that you'll have to pay after coming to India and comparing them with those you had to pay in China
Once you've calculated all this, you'll have a better idea of whether or not it's profitable to shift your brand's manufacturing to India. Labor costs in India are cheaper than in China, so you might be able to save significantly when it comes to labor. At the same time, the cost of shifting to a fully-established factory might be prohibitive. If that's the case, even if you have to spend less on labor, it might take years to recover shifting costs.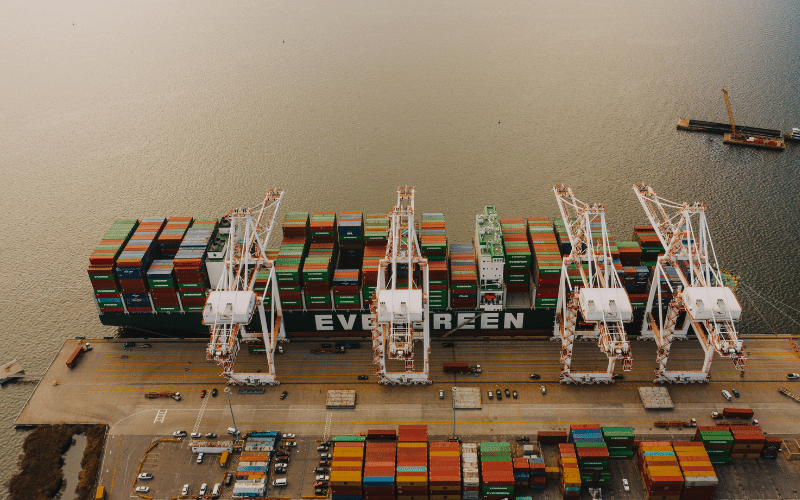 Moreover, legal fees, taxes, and other fees can often significantly add up. So ensure that you put all those down on paper before making a thorough cost comparison between manufacturing in China vs. India.
In our experience, when manufacturing at scale, it takes, on average, four years before your spending normalizes and your costs start to reduce. So moving your factory to India would definitely be profitable in the long run.
Step #3 – Prepare for Relocating Your Factory
Now that you have everything researched and sorted, it's time to get some work done. First, start finding a ground for your factory in India. You can either buy one or lease it from the industrial development corporation of the state for 99 years.
Depending on what kind of space you want, what size of land you're looking for, and what city you prefer for manufacturing, the costs of both lease and the outright purchase will vary. Most Indian cities do not have space in the central regions. This means you'll probably get a factory somewhere on the outskirts of the town.
If your factory has advanced machinery with specific power requirements, you'll need to ensure your new space fulfills such requirements. Once you've done that, try finding a transport service that ensures your machinery will reach safely and offers maximum damage protection. However, since China borders India, the total cost will still be less than a country that isn't close by.
The top cities where you should think of leasing or buying land include:
Nashik
Pune (Chakan-Ranjangaon-Talegaon)
Aurangabad
Delhi (Noida)
Manesar
Surat
Ahmedabad
Indore
Vadodara
Kolkata
Hospet
Sriperumbudur
Tirupur
Kalinganagar
Paradeep
Before you relocate, you should also advertise for local employees as finding talent can be difficult in smaller tier 2 towns and may require you to rehome high-caliber employees from larger cities. Try to have at least half your usual worker capacity before you entirely relocate and keep hiring.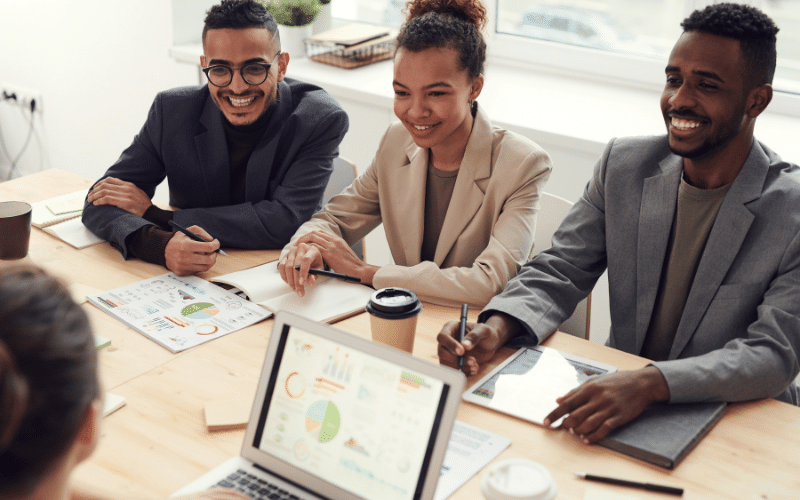 Step #4 – Source Well
If you don't have a factory of your own, you might want to find a supplier in India. There are multiple ways to do that.
You can search for suppliers of various goods online on sites like IndiaMart, TradeIndia, ExportersIndia, etc. Many of them may have high MOQ requirements, and being a new client, these requirements might be even stricter for you. 
If you're new to the Indian manufacturing market, you can contact a sourcing agent to find such suppliers. They will charge a small fee and bring the best suppliers for your niche product to you.
Step #5 – Get the Final Paperwork Ready and Start Manufacturing
You must have already signed a bunch of paperwork if you've leased land or registered your business in India. But there might still be the last bit left before you can launch.
For all paperwork, hire a good lawyer or a law firm and regularly stay in touch with them. Once you've transported all your machinery and goods from China to India and are ready to open, ask them if there's anything left – last-minute licenses, Make in India registration for your product, tax documents, etc.
Once everything is ready, you're free to start manufacturing. At this stage, you should also start searching for a reliable shipping provider in India. Most international companies like DHL and FedEx are present here, but you can also opt for local providers. They have an impressive shipping infrastructure that won't make you miss China!
Your lawyers and business consultants can also help you get subsidies and other benefits once you're all settled in.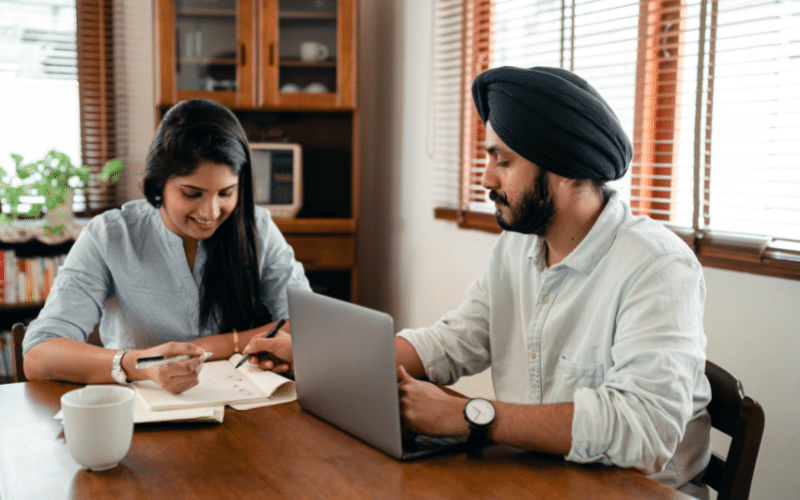 Wrapping Up
India is becoming an attractive hub for various brands because of its young population, cheap labor, special new rules cutting down the process of setting up a factory, the vast local market, and the availability of numerous shipping options.